We are a local organization that believes everyone deserves an opportunity to succeed through quality education. We take a holistic approach to empower whole families. Our goal is to help every individual succeed, one family at a time.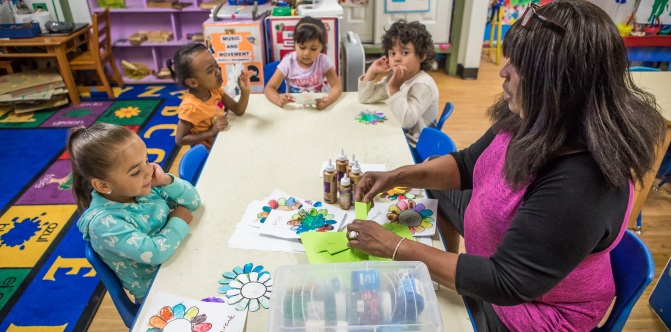 Our Core Value - Advancing Racial Equity
We believe our economic welfare, cultural well-being and social responsibility depend on a society where all people are free from discrimination and safe from oppression and physical harm.  The Family Learning Center staff, board, and volunteers reflect the population we serve.  The FLC has entered into a partnership with the Peace Institute (PII), and the Center for Alternative Responsive Education (CARE) to develop a comprehensive inclusionary early childhood curriculum.   Advancing inclusiveness and intercultural curriculum will promote and build peace and more inclusiveness for people in our community.
The Family Learning Center works and partners with local organizations who share our values of advancing racial equity.  The center's Executive Director serves on the executive committee for Boulder's branch of the NAACP, we partner with all of the minority led organizations, as well as othr who may be engaged in this work.  Members of our staff serve on Boulder Valley School District's "Equity Summit", drop out prevention advisory committee, the Multicultural Ethnic Advisory Committee.  FLC partners with the Center for Responsive Education, a local latino social justice organization on parent engagement.
The most important environment in which we advance racial equity within our organization.  For over thirty-eight years we have empowered people of color by providing leadership, education, civic engagement, and employment in our organization.  We have created a safe zone in our community where only respect and empowerment for every human being is tolerated.
---
Brenda Lyle continues to serve the community as FLC Executive Director of FLC.  She has been recognized for her work in advancing racial equity throughout Boulder County.  Following are a few of the awards she's received:  Educator of the Year, Citizen of Achievement, Ambassador Swanee Hunt's "Leadership Award", and the Denver Post's "Local Hero" Award.  She was appointed to a five-year term as a Human Relation Commissioner.  In this capacity she worked to help advance racial equity throughout Boulder.  She also served as vice chair for Boulder Chamber of Commerce Minority Business Council.
Our History.  
The Family Leaning Center (FLC) was founded in 1981 by community activist Brenda Lyle and local parents.  We are committed to the belief that every child, every family has the unalienable right to pursue meaningful educational and social pathways to become happy, contributing human beings; a life made possible through educational and economic sustainable opportunities for the children and their entire family.  The FLC is an IRS recognized Section 501 (c) (3) tax exempt non-profit entity.
For more than 38 years, FLC has provided low-income and culturally diverse children and families in Boulder County with valuable opportunities to become educated, productive members of society. Our function is not only to offer tools for success throughout life but to pass the baton on to generations that follow, realizing that the power of one becomes the power of many. This is accomplished through programs that provide training opportunities for the entire family. We seek to inspire and empower students of all ages for long-term success.
Today, FLC has grown to become a robust human services agency, serving over 1,800 children and families each year with programs and training in early childhood education, health and wellness, youth development and family literacy. Our families share a strong work ethic and a deep commitment to improving the quality of life for their children and themselves. After 38 years in existence, many generations of families have participated in our programs. Over the years we have been fortunate enough to touch the lives of more than 15,000 children and parents who otherwise would not have had the opportunity to gain the confidence and skills necessary to succeed in life.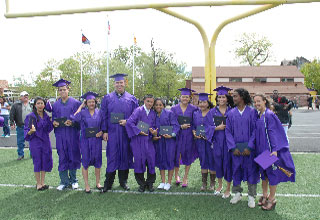 Our Goals.  
The Family Learning Center's main objective and greatest reward is watching our children and families flourish over time. All goals stem from the success of our people. Current goals include: increasing the health and wellness of our children and families, implementing a more creative curriculum, providing our teachers with higher quality instruction and training, improving on the existing educational programs, and strengthening home learning environments and the importance of family relationships.
Our programs support these goals by increasing educational opportunities, facilitating access to health and wellness programs, and providing high-quality childcare and preschool programs, as well as, other youth development programs. We improve the educational performance of children of all ages by promoting economic self-sufficiency and providing resources for parents including skills development assistance and, ultimately, supporting upward mobility and long-term economic sustainability.
Our Board of Directors.  
Brenda Lyle - Executive Director
Brandon Reed - President
Brianna Phillips - Vice President
Demetria Ross - Treasurer
Wes Wright - Past President
Adrain Wisniewski
Louisa Mathias
Kathryn Dansky
Help us acheive our goals...